Image Carousel with 6 slides
A carousel is a rotating set of images. Use the previous and next buttons to change the displayed slide
Partner Spotlight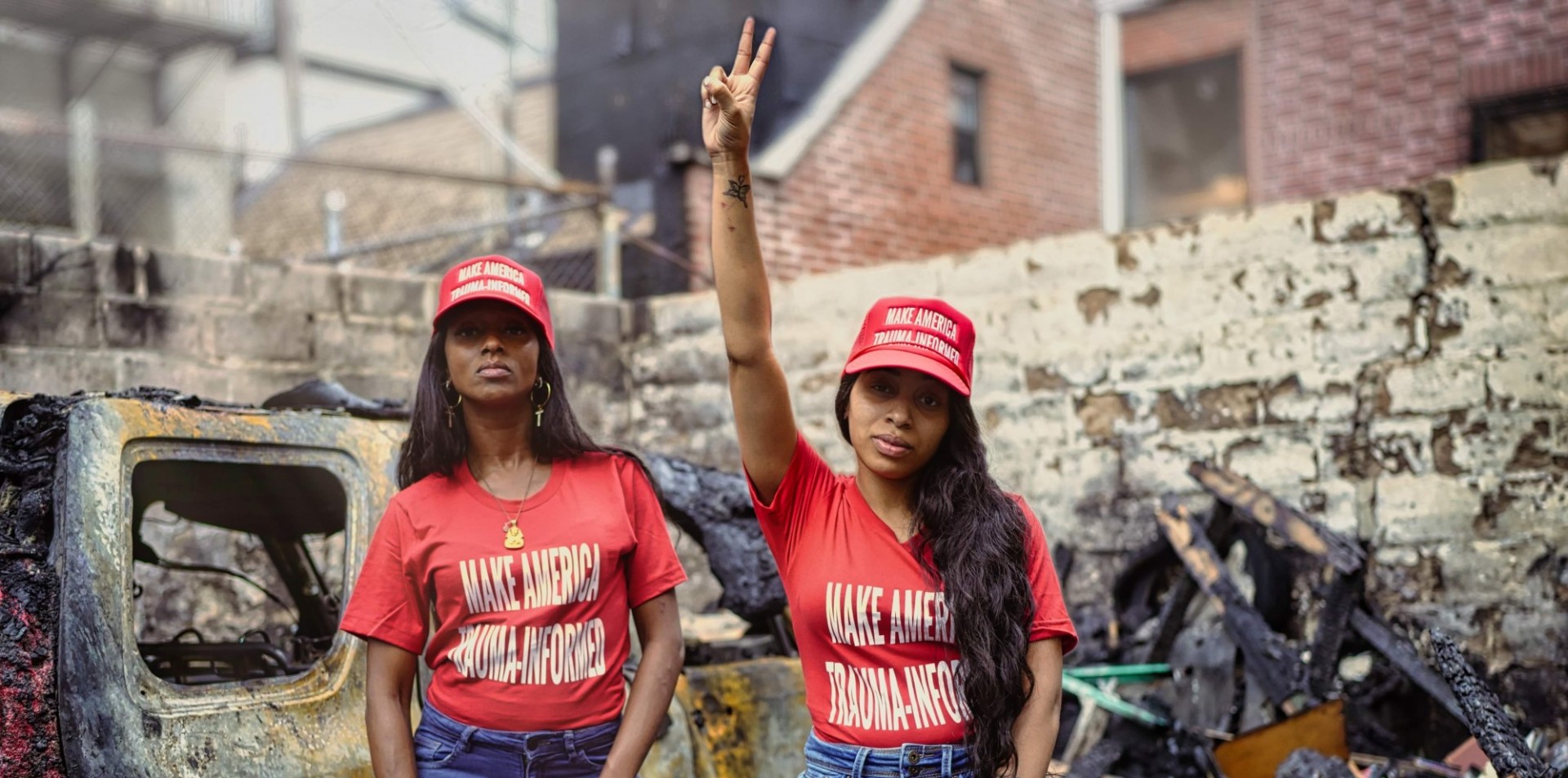 "Keeping the light on ACEs"
Meet Brittny Ellington, MBA, founder and executive director of The Crow Heal Project, and service learning host site and mentor for Mailman students
Established in 2022 and based in Crown Heights, Brooklyn, The Crow Heal Project aims to train and educate the local community and medical providers on ACEs and offers tools to build resilience in children and families. Brittny uses art and expressions of creativity as a pathway to healing childhood trauma, and she incorporates art into programming and messaging. Watch as Brittny raps about her personal ACEs and trauma journey.
Mailman students enrolled in our Spring 2023 ACEs course collaborated with Brittny to develop a 7-week social media campaign targeting parents whose child experienced ACEs and for adult survivors of ACEs. Visit The Crow Heal Project on Facebook and Instagram to view the campaign- we encourage you to share the campaign with your networks!
Mother, daughter, mentor and colleague- Brittny is an inspiring and phenomenal woman. Read about Brittny's personal journey here.
August 22, 2023
Wild fires in Maui and Canada, flooding in California- natural disasters can be traumatic for children. Dr. Danielle Kassow, Director, Programs for Trauma-Free NYC, shares an important article about children and disasters. 
August 22, 2023
Dr. Danielle Kassow, Director, Programs for Trauma-Free NYC, had the pleasure of serving on the post-film panel for audience Q&A for SAM NOW. This extraordinary film takes you on one young man's 25-year journey of loss and intergenerational trauma.
August 21, 2023
Adverse childhood experiences can occur anywhere including in the environment. Check out this article from our colleagues in psychiatry at the Columbia University Irving Medical Center and Trauma-Free NYC's Dr. Virginia Rauh.
Want to learn more about what we do?